Top 10 Food to Eat in Klang Valley
Updated: Jan 2, 2020
A mix of races, explosion of flavours creates a melting pot of cuisine. Each time I return to my homeland these are a few dishes you rarely find anywhere else around the globe, so unique, mouth-watering and scrumptious, it is a MUST TRY!
I rate them according to the level of rarity and uniqueness of taste, some of them so hard to duplicate that you can never make the scrumptious taste !
1. Asam Laksa
This long slow cooked broth is a mix of sour, spicy, fishy bowl of power pack intensity of flavours. If you come to Malaysia this is a must try! This dish is normally eaten for lunch or as a tea snack.
My favourite store that serves this dish has to be Aik Asam Laksa at the front of Seapark Market in PJ, open from 12.00 noon till 5.00pm and closed on Mondays. It is served with shredded cucumber, pineapples, chilli, mackerel meat topped with peppermint, and the cherry on the cake has to be the fermented prawn paste! The cook, scoops the pipping hot broth into the noodles and repeats the process to make sure all the goodness is absorb and infused in the noddles! This is BOMB!
You salivate, your snort runs, it is piping hot and sour and all the flavour relishes a rush of senses! It is one of the most understated dish in the whole world!
Asam Laksa, Seapark Market
2. Bak Kut Teh
Slightly towards the west of Klang valley, Klang is a town where Bak Kut Teh is a breakfast staple to be washed down in accompaniment with tea! Long slow boiled pork with Chinese herbs and soya sauce served in soup with rice is a hearty meal that fills one up and have you keep coming back for more. They also have dry bak but teh as a variety.
My favourite area to eat it in in Taman Rasnah. There are many shops in this area that serves the dish but I preference is Weng Heong and I think it taste the best!
Restaurant Weng Heong,
Kawasan 16, Jalan Batai Laut 5,
Tel: 03-33414408/0123824408
They are normally closed on Mondays.
Bak Kut Teh
3. Hokkien Mee
This thick noodle dish with thick soya sauce in pork lard and stock, normally fried in charcoal is normally eaten for dinner or supper( late night after party food) and best to be eaten with the spicy balacan chilli.
My favourite place to have this would be at
Restaurant Ah Wa, Jalan 222
66, Jalan 14/48, (behind Shell Petrol Station)
Opens daily from 6pm till 2am.
There are some other interesting food in this Kopitiam that is worth a try such as the Lobak.
Hokkien Noodles in Publica
However, there are many places you can have this namely at the China Town in Petaling Street, Publica Duta Mas Food Court.
4. Kin Kin Pan Mee
Pan Mee is a dish on it's own but there is one shop in particular that serves pan mee like no other. If you are in Kuala Lumpur for a stop-over and searching for some local favourite flavours, this will be it. Best taken in dry form, and with the unique family secret chilli! They have a few branches in the Klang Valley but I always prefer to go back to the original shop.
Restaurant Kin Kin
40, Jalan Dewan Sultan Sulaiman 1, Off Jalan Tuanku abdul Rahman,
Weekdays Opens 7.30am-9.00pm
Weekends Opens 7.30am-4.30pm
Closed on every last Sunday of the month
5. Curry Laksa
An alchemy of chicken stock, thick chilli paste and coconut milk served together with noodles, tofu pieces, bean sprout and cockle is a rich and creamy dish. To top it off, you can squeeze some lime onto it giving that tangy taste! The secret of good bowl of curry laska depends on the chicken soup broth and the chilli paste!
My favourite coffee shop to have this dish would be right in front of the Seapark market, Tong Fong kopitiam the sisters curry laksa. Open daily 7.30am- lunch time, and closed on Thursdays.
Curry Laksa
6. Pork Noodles
This pork soup is a must if you are a pork lover. It is hearty and must taken if you are nursing a cold!
7. Wan Tan Mee
This noodle served together with BBQ pork and a bowl of wanton soup is a breakfast staple that will fuel your day all the way till lunch for sure! Normally the noodles are tossed in onion oil or pork lard together with thick soya sauce. The level of intensity of this dish largely contributed by the BBQ pork, not all stores roast their own pork but when you find one that does, you will keep returning back there! The caramelized pork eaten together with the pickled chilli and tossed noddles is simply heavenly!
I keep returning to this particular place over the years and they have never failed to cook up this delectable dish they do, oh so well!
Restaurant Meng Kee Char Siew
22, Jalan Pekedai U1/36,
Hicom Glenmarie Industrial Park,
Shah Alam
Opens Mon-Saturday 9- finish!
Tip: Go early to get the best cuts of char siew, BBQ pork!
8. Char Kway Teow
Very similar to Pad Thai, they differ only in chilli paste and perhaps the Chinese sausage and cockles that is used in Char Kway Teow. I have a few favourite stores to have this with some good wok aroma and perfect amount of everything.
Restaurant Yong Len
2, Jalan Tun Mohd Fuad 1
Opens daily from Tuesdays to Sundays,
Closed on Mondays
Coincidentally, the prawn noodle in this Kopitiam is not bad at all, they have good variety of food choice and after a hearty meal you could head to the nearby park to walk the calories out! Another Kopitiam with just as good char kway teow, if not better, would be at
Restaurant Lucky Seng
1082, Jalan 17/29
Seksyen 17
Opens Tuesday- Sunday
Char Kway Teow
9. Chicken Kway Teow Soup
The broth is chicken stock served in tender kway teow noddles. My favourite shop to have this is at
Soo Kee
33, Jalan 21/17,
Seapark,
Open 8.30am -2.30pm
Closed in certain Wednesdays
Tel: 03-78767736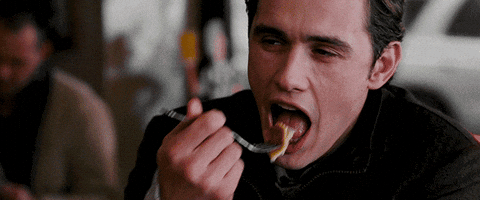 10. Prawn Mee
As the name suggest, the stock is pork & prawn based, with a mix of chilli paste, served with noodles, bean sprouts and prawns, and pork. Best place to have it at
Restaurant Yong Len
2, Jalan Tun Mohd Fuad 1
Opens daily from Tuesdays to Sundays,
Closed on Mondays
The asam laksa store on No.1 serves prawn noodles that is equally as good too.
Prawn Mee
All these are my personal preference but of course you could try them at any other stores or food courts where you can find them. They may or may not taste as good if not better! But if there is only one from the list that I am allowed to eat,
it would be the asam laksa!
Anthony Bourdain once said that "if you like noodles and spicy stuff that comes in a bowl....you would really like this"!