Gunung Relau , Cannon Hill 951m Kampar
Updated: Jun 22, 2020
An hour and a half (170km) drive from the bustling city of Kuala Lumpur, the town of Kampar in the past used to be a popular pit stop for travellers heading to Penang or any northern states. During the colonial times, Kampar was a factory for raw tin until the industry burnt out. Today, it is known for it's freshwater fishing, legacy of the many abandon mining lakes! It is a sleepy hollow, but so charming and quaint, the traditional stilt timber Malay houses still standing pretty and strong. At the local eateries, only the old remain, the food prepared, just like how it was decades ago! You can find a way of life that is nostalgic and past and soon, lost!
We were not exactly here for escapism but in the quest to discover the mysterious stash of WWII ammunition boxes that was so carefully stacked in the peak of the hill at 951m! The boxes were all empty, but I believe not at that time. To phantom the idea of loading about 20kg of bullets into the metal boxes and to carry them up this hill is a BIG FEAT by any means!
Start Hike: Kampung Batu Berangkai, Kampar
(just at the entrance of village you could park your car along the road and walk in towards the waterfalls Berangkai)
Hike Duration: 5-6 hours depending if you want to have a picnic up at the summit
Length: About: 8-10km depending where you start keeping count.
End Hike: Back track
Hike Difficulty: 4/5
Scenery Rewards: 2/5 there is not exactly any vantage points as the whole journey is covered by canopy of trees!
(surreal to see stacks of WWII ammo boxes hidden in the mountains)
Note:
The first 2 km of the hike was rather flat crisscrossing streams and abandon orchards of the indigenous dwellers, presumably the Senoi tribe. But the next 2 km was rather tedious involving a lot of arm's strength whilst gripping roots of trees, branches, or whatever that gives you a steady hold!
The route is slippery and leaves foliage sometimes covers slippery mossy rocks and uneven path!
What to bring
Gloves ( needed when you grip roots of rocks and ropes, some barbed palm trees too)
2 liters of water
Optional walking sticks
Leech repellant (there are many leeches here)
Whistle
Raincoat or Poncho
Picnic mat
Fauna and Flora
Section One of Hike


This part of the hike was really enjoyable. We walked through the village passing by quaint stilt timber houses, rambutan trees filled with red ripe fruits waiting to be devoured.
After about 10 minutes walk you will arrive at the entrance of the waterfall. We continued to walk up the tarmac road until it ends and the dirt road starts. The village dogs were accompanying us for the most part of the first section.


We could hear the murmur of the flowing stream and the gushing waters of the Batu Berangkai rapids. We hike through abandon durian and langsat orchards heading towards the "aborigine hut" checkpoint.
All along the way, you could smell the pungent aroma of the durian. We were extremely lucky, though not in-season but managed to find king of fruits, some ripen and fallen on the ground!
When you harvest a fruit this big and thorny, there is a sense of gratification and happiness! It becomes full circle when you eat it! I have to say it taste splendid!
If you keep your eyes on the ground, you will be able to find yellow/green little fruit which is a wild langsat! The taste so intense and juicy, it feels like your senses are on steroids!
We walked on, arriving at an intersection. This is a tricky junction as the left path will bring you to Gunung Bujang Melaka 1222m and right Gunung Relau 951m. Stay to the right, and soon, you will have to cross the main stream. During the rainy season, the water may soar up to waist height, otherwise, we were lucky it was shallow on the day and we could skip across on the boulders. ( the rocks are slippery, so use the walking sticks for support)
In about 10minutes you will reach the "orang asli hut" checkpoint from the junction. There is a toilet by the house in case of emergency!
Section 2 of Hike
Beyond the Aborigine Hut checkpoint, the trail gets steep! Be prepared to climb and scamper on boulders, ropes, roots, fallen trees! As you approach 500m the trail and gradient become more incline challenging the use of your arms strength! Elevation gain of 350m in 2km is a quad and arm buster for sure!
Worth to note that you will pass 2 huge holes thought to be wild boar traps! Just watch out and not fall into it!
Hiking through this jungle, you see, you smell, you hear nature's orchestra! Listen out for the echos of the Siamang (type of monkey), tropical cicadas, birds and bees!
When you finally arrive at a giant boulder, you will hike for another 40 minutes to reach the peak of Gunung Relau. It took us about 3 hours to summit Gunung Relau!
We spend about 30-minute picnic break here refilling our appetite and loading on the gramme! There isn't much of a vantage point with sweeping views up here but the mysterious boxes of ammo from WW2 feel like one has trespassed into a piece of history!
The boxes of ammo is in pretty good condition with the inscription of BOMS still visible and is such a good piece of time capsule preserved by the jungle!


The Battle of Kampar
Not much material in the web explains the boxes of ammunition so carefully stacked up in the peak of Gunung Relau. But perhaps it was linked to the the Battle of Kampar during 1941-1942 between British Indian Troops and Japanese Army.
Return Leg


The return leg took a gruelling 2 half-hour to descent. We freshen ourselves at the waterfalls, cooling off those aching toes and pulling off whatever insects (leeches) that were stuck in our shoes!
Although it was a backtrack out, the sights and view are always different when you approach from a different direction. Certain steep descent was slippery but manageable. The rocks are slippery and tired legs would mean you can get more vulnerable to slips and falls.


FOOD
No hike is ever complete if you do not stuff you face silly at the local popular restaurant with their signature dish! As was mention, Kampar is famous for it's farmed freshwater fish. It became a local delicacy and surely a must-try, the fern dish was also a winner!!
Nam Hing Loong Restaurant
88, Jalan Besar 35350
Tel: 05-4198336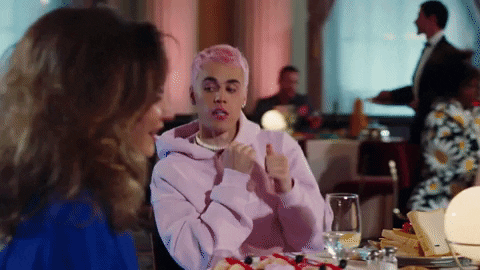 Reflections
The hike up Gunung Relau was indeed a challenge! The trail to Gunung Relau wasn't well marked and there were many small trails that branches off that may cause confusion!
We a group of 27 hikes organized by the Trailblazer Hiking Club and joined together with
My Back to Nature hiking group was a combined team effort that ensured safety, camaraderie and most importantly, hot instant noodles and coffee up on the peak!!
To think that so little is known and documented in the history of WWII in Malaya feels shallow! But perhaps this ruins was placed there with motives to be left unnoticed and gone with the tides of time!
Date visited: 8th February 2020